Restaurants in Marina del Rey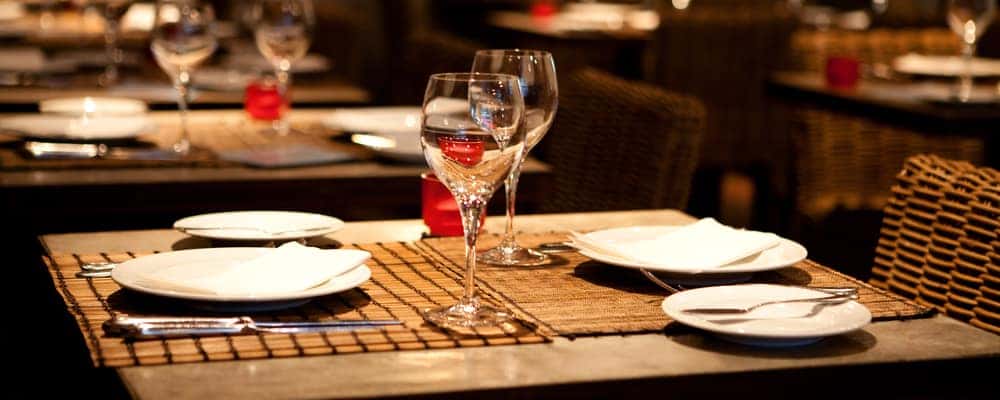 Whether you're searching for best prime rib or the ultimate breakfast short stack, the restaurants in Marina del Rey will dazzle you with their fresh ingredients and wonderful recipes. We've got our top three restaurants in the area that are bound to satisfy any appetite. Take a look at our picks below and get ready for the meal of your life!
Tony P's
A local favorite, Tony P's is known for the gorgeous view of the Marina – and of course, a fantastic menu. Seafood fare like crab cakes and garlic shrimp are fresh and flavorful, but don't miss out on their weekend brunch menu to enjoy a grilled salmon skillet with a Bloody Mary – voted #1 cocktail in the Marina!
Salt Restaurant & Bar
Salt Restaurant & Bar explores California cuisine in an innovative and delicious way. This elegant restaurant is perfect for a night out with someone special, especially when seated in the gorgeous terrace with a view of the marina. Try the Maine Lobster Pasta with brown butter sauce or the prime filet of beef with roasted artichokes, but don't miss out on desserts like the Chocolate Pot Au Crème or the D.I.Y. Smores!
Baby Blues BBQ
Want to visit a casual spot where you can just kick back and relax? Baby Blues BBQ serves home cooked barbecue classics that satisfy the soul. Of course, the baby back ribs are one of the most popular items on the menu, and be sure to load up on classic sides like the cornbread and mac and cheese. Choose from four different sauces to customize your meal, and be sure to grab a banana pudding to go before you head out of town!
Explore the Best Restaurants in Marina del Rey Today
Now that you know the best Marina del Rey restaurants, are you looking for a few more stops for your next West Coast day trip? Check out our top brunch spots in Los Angeles, CA , learn about the local EV charging stations, and see our favorite things to do with the kids in the L.A. area. And if you have any more questions, or need additional recommendations, contact us at Airport Marina Honda!