How Do You Enter Honda Accord Radio Codes?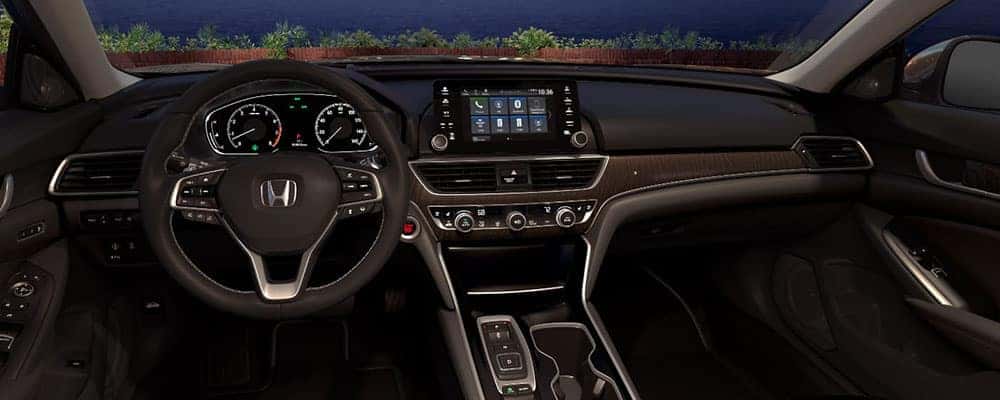 First off, you might be wondering, "Why am I being asked for a Honda Accord audio system code at all?" When you change the battery, your Honda Accord's radio will automatically ask for the code. Usually, this can be resolved by holding the radio power button for a few seconds until the radio starts—no code necessary. Sometimes, this doesn't work, and the code needs to be entered manually.
Retrieving Your Honda Accord Audio System Code
There are a few ways to retrieve your Honda Accord's radio code:
Look inside your glovebox or owner's manual for the code. You'll find it on a sticker with the radio serial number.
Visit our Honda service center at Airport Marina Honda near Culver City. One of our certified technicians can locate the code for you in no time.
Retrieve your code online via the OEM site. To find it online, you'll need to enter your zip code, phone number, email address, VIN number (located on the driver's side of your car behind the windshield), and serial number.
Entering Your Honda Accord Audio System Code
So, once you have the code—what next? Thankfully, entering the code is the easy part. Enter the code using the radio preset buttons. So, if your Honda Accord audio system code is "33351," you would press "3" three times, "5" once, and "1" once. This should unlock and reset your car's audio system.
Contact Airport Marina Honda with Honda Service Questions!
Do you have additional questions about finding and entering Honda Accord or Honda Civic radio codes? Contact us at Airport Marina Honda, or schedule a service appointment near Torrance and Westchester. We'll help you keep up to date on your recommended Honda Accord service schedule, and help you connect to your HondaLink® app. While you're here, take a moment to browse our current service specials on routine maintenance and parts, and if you have any questions, please don;t hesitate to contact us.
Browse Our Service Coupons
Recent News from Airport Marina Honda
Vehicle safety is a major consideration for Culver City drivers. If you're considering a brand-new 2020 Honda HR-V, you'll be happy to know that this compact crossover SUV has earned impressive crash test scores from the major accredited safety agencies. Learn more about the Honda HR-V safety ratings in this guide from Airport Marina Honda. Then, stop by…

Vehicle safety is a top concern for Culver City-area families, and the 2020 Honda Pilot safety rating shows that this capable SUV is designed to protect you and your loved ones wherever you go. Find out more about the Honda Pilot crash test rating and safety features in this guide from the experts at Airport Marina Honda. Then,…

The 2019 Honda CR-V dimensions are compact enough to handle tight parking spaces in %%target-city_1%%, while still providing a surprisingly roomy and comfortable interior. It could be the ideal size for you. Learn more in this CR-V dimensions guide from Airport Marina Honda. Honda CR-V For SaleContact Us CR-V Interior Dimensions Inside the Honda CR-V, you'll find…