What Does "TPMS" Mean on a Honda CR-V?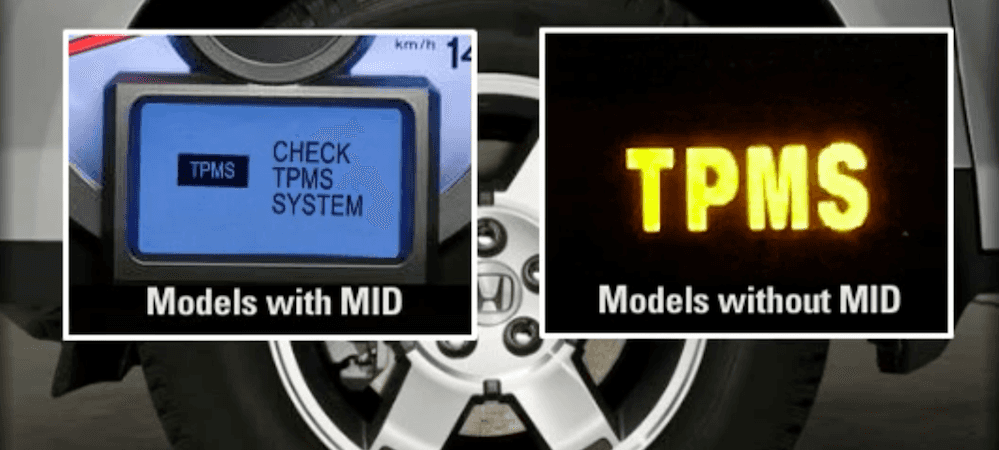 The Honda CR-V warning lights alert you when you vehicle is in need of service. If you see that your Honda CR-V TPMS light is on, then you likely have some questions. First off, what does "TPMS" mean? "TPMS" is short for "Tire Pressure Monitoring System"; when this light is illuminated on your Honda CR-V, it is a sign that you have low tire pressure on your CR-V. If that's the case, you'll want to fill them up right away or bring your CR-V to our Los Angeles Honda service center to have your tires properly inflated.
Why It's Important to Address Low Tire Pressure
There are many reasons that it's important not to ignore your "TPMS" light. Low tire pressure can have a number of negative consequences for your vehicle and tires, including:
Premature tread wear due to overheating
Increased chance of tire blowouts
Decreased handling and braking response
Poor vehicle performance
Poor fuel economy
How to Reset the TPMS Honda Light
Resetting the TPMS Honda light in vehicles from model 2016 and up is fairly easy. If you have a touchscreen display, all you need to do is:
Select "Settings"
Select your vehicle model (in this case, Honda CR-V)
Select "TPMS Calibration"
Select "Calibrate"
If you don't have a touchscreen, use the steering wheel-mounted controls to scroll through the Settings, and follow the same directions.
Older models require a different set of directions to rest the TPMS Honda light:
Select "Menu"
Select "Customize Settings"
Select "TPMS Calibration"
Select "Initialize"
Select "Yes"
If you have any problems resetting your TPMS Honda light, or any of the other CR-V warning lights, feel free to bring it into Airport Marina Honda's service center, and our certified Honda technicians will be happy to take care of it for you!
Turn to Airport Marina Honda for Honda Service Tips
To get a new set of tires, help with radio codes, CR-V warning lights, and other kinds of Honda maintenance like oil changes and wheel alignments, visit the Service Center at Airport Marina Honda near Torrance. Our LA Honda service center is open Monday through Saturday at 5850 West Centinela Avenue in Los Angeles, CA, and you can contact us online or give us a call at (855) 475-8052 with any questions!
More Honda Maintenance Info from Airport Marina Honda