Honda Accord Maintenance Schedule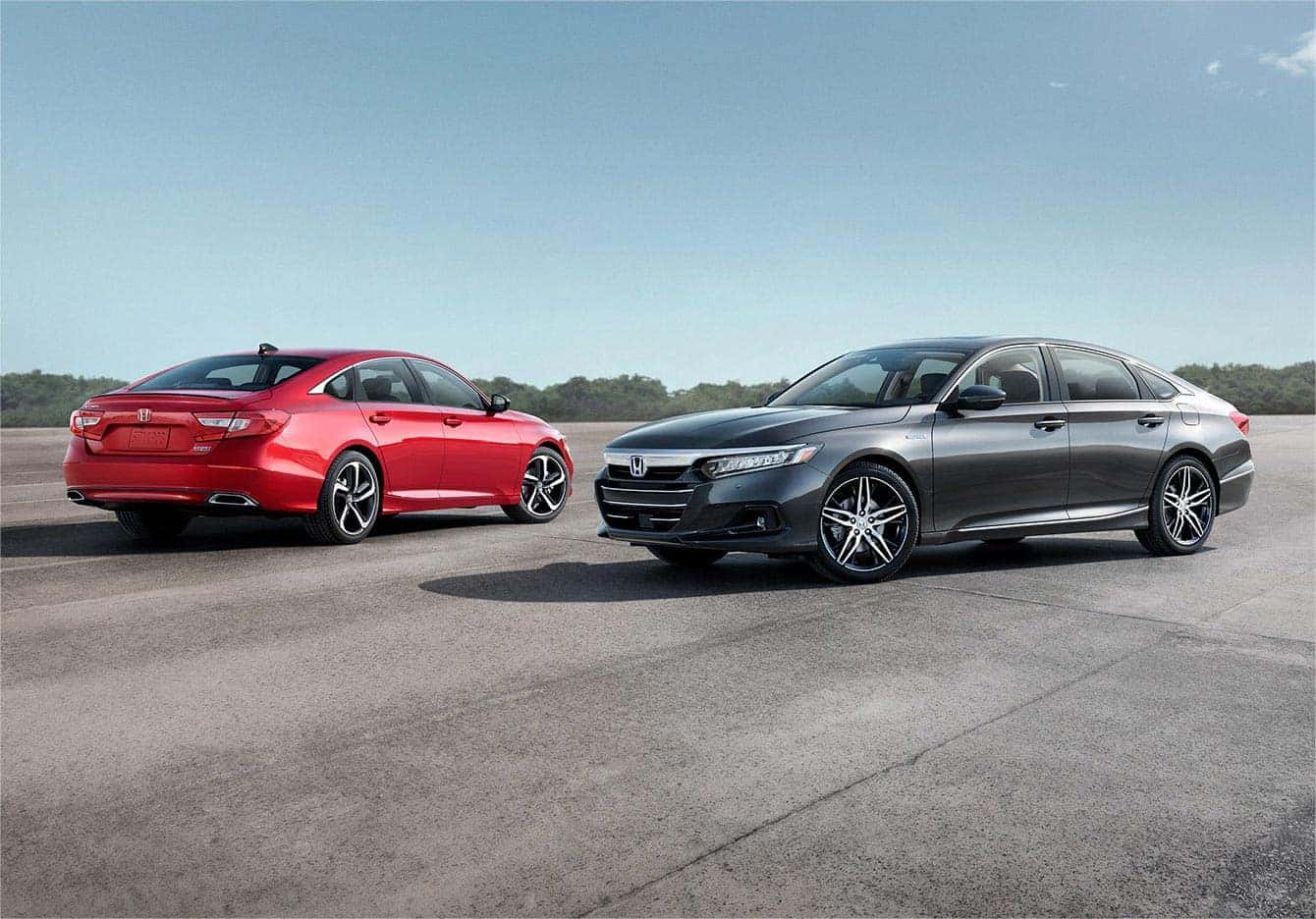 At Airport Marina Honda, we know that you want to keep your new Honda Accord looking and performing as it did the day you left the showroom. That is why the technicians at our service department highly recommend following the Honda Accord maintenance schedule developed by the manufacturer. If you are not sure when to bring your vehicle in for routine maintenance, we have provided a guide to the Honda Accord service schedule below.
Honda Accord Service Schedule
The Honda Accord maintenance schedule starts when your vehicle reaches 7,500 miles on the odometer. Below, you will find a list the services that need to be performed at each interval:
7,500 – 22,500 – 37,500 – 52,500 – 67,500 – 82,500 miles
Check and replace fluids
Rotate tires
Inspect brakes
Inspect tire pressure and treads
Lubricate throttle linkage
15,000 – 45,000 – 75,000 – 105,000 miles 
Lubrication of chassis and all hinges
Balance and rotate wheels
Inspect undercarriage
Check struts and shocks
Check and adjust clutch pedal
Replace oil drain plug and gasket
Replace windshield wipers
Replace spark plugs is needed
Inspect A/C and heater operation
Inspect fuel systems
Inspect differential oil
Inspect brake hoses and linings
Replace air conditioning filter
Service transmission
Check park brake
Re-torque drive shaft
Inspect lights interior lamps, and exterior lamps
Inspect steering gear box, steering systems, and steering wheel
Take on a road test
30,000 – 60,000 – 90,000 – 120,000 miles
Service PCV valve
Lubricate propeller shaft
Lubricate wheel bearings
Inspect fuel tank cap gasket, fuel lines, and connections
Service transmission
Service battery and clean cables
Replace differential oil
Check transfer case oil
Inspect air elements
Check all exterior and interior lamps
Propeller shaft flex coupling inspection
Inspect battery and clean terminals
Road test and quality control
Benefits of Routine Honda Maintenance
Why is it so important to keep up with the Honda Accord maintenance schedule?
If your vehicle is well-maintained, it holds on to more of its resale value.
Regular maintenance ensures that your vehicle is safe for the roads of Culver City and Torrance.
When you are up-to-date on routine vehicle maintenance, your vehicle is able to perform at its best, just as the manufacturer intended.
Well-maintained vehicles operate as efficiently as possible.
Expect Trusted Honda Service at Airport Marina Honda
If, after perusing the Honda Accord service schedule you find that your vehicle is in need of maintenance, you can set up an appointment with the experts at Airport Marina Honda. Contact us today for more information, and be sure to check out our current service specials for additional savings.