What's the Warranty on a Honda Battery?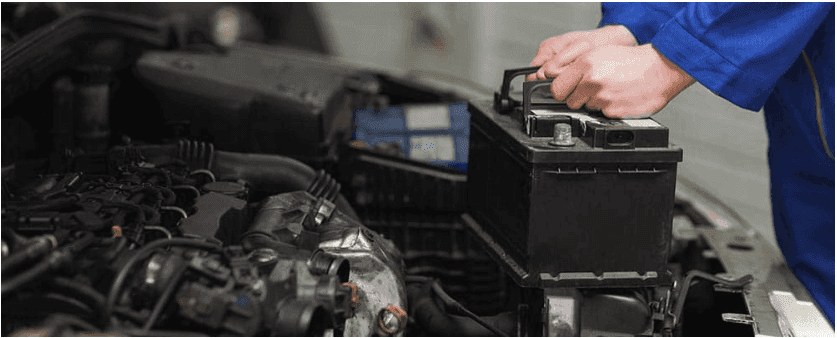 ---
---
You can rest assured that when you buy a new Honda, you'll benefit from exceptional warranties designed to protect your investment for years to come. The original Honda battery on your Honda Accord, CR-V, or Pilot is covered under the New Vehicle Limited Warranty, which is valid for 3 years or 36,000 miles. If you need to get a replacement battery, you'll receive a Honda battery warranty for 100 months, or about 8 years, as long as the battery is purchased from an authorized Honda dealer such as Airport Marina Honda. Learn more about the available Honda parts warranty coverage from the experts in our Parts Center near Culver City.
When Does a Car Battery Need To Be Replaced?
On average, a car battery can last anywhere from 2 to 5 years, but there are a variety of factors that can affect its longevity. How often you drive, how long you drive, and extreme weather conditions can all impact your battery life. In addition, if a vehicle isn't driven for an extended period of time, it can lose its charge and you'll need to jump start it and let the vehicle run for 10 to 15 minutes to recharge the battery.
How Can I Extend My Battery Life?
Like any major vehicle component, conscious care will extend the life of your Honda battery, ensuring that you can drive in and around Torrance without worry. Here are a few tips that can help to make your car battery last longer:
Turning off lights at the end of your drive – Leaving headlights or cabin lights on after exiting your vehicle is one of the most common things that can drain your battery. You should also avoid using the in-car electronics when the vehicle is idling, as that makes the battery work harder.
Avoiding short rides – Making short, quick trips, doesn't give your car battery enough time to fully charge. This is especially true during sudden temperature spikes in Westchester, which can put extra strain on the battery.
Performing regular maintenance – Staying up to date with all of your scheduled Honda maintenance will help protect your battery, as our certified technicians will have the opportunity to check its performance, make sure the terminals are free of corrosion, and that it is securely fastened.
Let the Experts at Airport Marina Honda Take Care of Your Car Battery
You can rely on the service team at Airport Marina Honda to help you get the most out of your Honda battery warranty. We know your Honda model inside and out, and thanks to our service and parts coupons, you'll find some of the most affordable deals in the Los Angeles area. We make it easy for you to schedule a service appointment or order parts online, and we'll make sure that your Honda car, truck, or SUV is always running safely in top condition. Please feel free to contact us if you have any questions.
More from Airport Marina Honda
The 2020 Honda Civic gas mileage is one of this vehicle's most attractive features for many Culver City drivers. Having a car that can deliver spirited performance on both city streets and out on the highway and also helps you save money at the pump makes for a winning combination. Learn more about the Honda Civic…

New Pilot InventoryContact Us With six 2020 Honda Pilot configurations available, Culver City drivers can choose the model that has the features that will best suit their driving needs. Explore the Honda Pilot trim levels in this guide from Airport Marina Honda, and then schedule a test drive today! Honda Pilot LX The 2020 Pilot lineup leads off…

Vehicle safety is a major consideration for Culver City drivers. If you're considering a brand-new 2020 Honda HR-V, you'll be happy to know that this compact crossover SUV has earned impressive crash test scores from the major accredited safety agencies. Learn more about the Honda HR-V safety ratings in this guide from Airport Marina Honda. Then, stop by…