What Is Lane Departure Warning?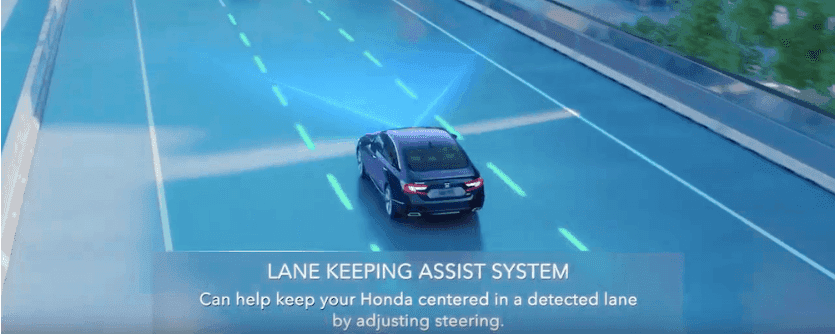 Lane Departure Warning is part of the Honda Sensing® safety suite that's standard in most new Honda models and offered in others. LDW is designed to help drivers avoid possible collisions caused by drifting out of their lane. Learn more about how this safety feature can add an extra level of peace of mind to your Torrance-area commute in this guide from Airport Marina Honda.
How Does LDW Work?
With cameras located near the rearview mirror, the Lane Departure Warning system detects lane markings, and when your vehicle's wheels move out of the marked lane, a flashing indicator and a beeping alert will warn you to take corrective action. In some cases, LDW will cause the steering wheel and seat to vibrate in order to catch your attention. This system can help to prevent crashes from:
A vehicle sticking out too far in an adjoining lane
Sideswiping
A rollover
And more
Depending on the Honda model you're driving, the LDW system is either automatically activated when you start your vehicle, or is activated by pushing a button. The system will not send alerts if you use your turn signal before changing lanes.
Lane Departure Warning Options
The LDW system alerts can be customized to your personal preference. The alert and warning options include:
Visual alerts with a flashing lane marking symbol
Adjustable audible warning levels
Haptic feedback warnings such as seat and wheel vibrations
If you find that driving conditions don't require LDW, you have the ability to disable the system.
See LDW in Action at Airport Marina Honda
Lane Departure Warning, along with the other advanced driver assist systems of the Honda Sensing® suite, can help keep you and your loved ones stay safe on the streets of Culver City and beyond. Take a moment to learn about the Lane Keep Assist System and compare Honda Sensing® vs. Toyota Safety Sense to find out which of these safety suites can offer more features to enhance your Westchester -area commute, and see more about the Honda Civic safety ratings. If you'd like to experience Honda safety firsthand, stop by our dealership in Los Angeles, and take a new Honda Accord, Civic, or Pilot out for a test drive. If you have any questions, or would like more information, please feel free to contact us.