What Are the 2018 Honda Accord Reviews Saying?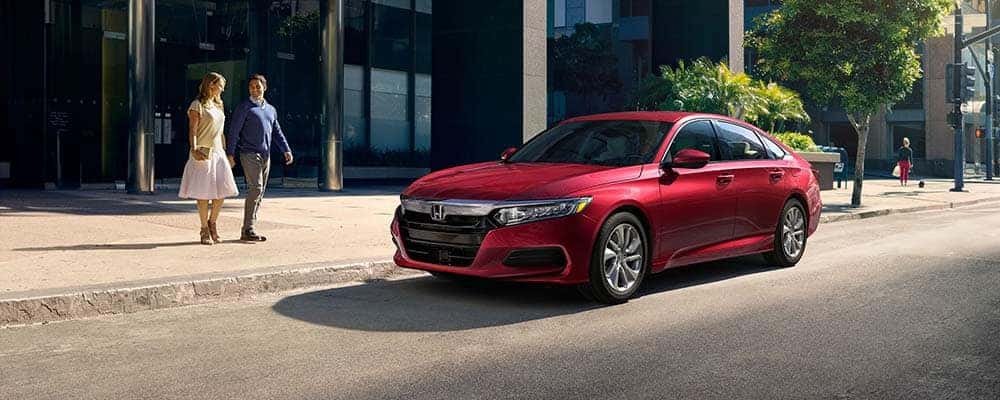 The Honda Accord Sedan is no stranger to praise from critics and Culver City drivers alike, thanks to its great mpg ratings, cozy interior, and solid performance. Although it received several changes for 2018, the new Accord didn't disappoint. Here are a few quotes from 2018 Honda Accord reviews:
Kelley Blue Book: "Inside, the new Honda Accord manages to pack more refinement, more features and even more room into a sedan that's actually a little shorter than the model it replaces."
J.D. Power: "Equipped with a more aerodynamic, coupe-like roofline and a more mature rear end than the Accord's little brother, the Civic, but with similar themes, Honda's midsizer is a handsome piece of work."
Car and Driver: "The Accord's hallmarks remain graceful handling, a spacious interior, and reasonable pricing, and after all these years, it's still earning our love and admiration."
Edmunds: "With excellent trunk volume, plenty of spots for small items in the cabin, and generally more space than you'll know what to do with, the Accord offers about as much utility as is possible for a sedan."
U.S. News: "The Honda Accord is an excellent car."
Test Drive the New Honda Accord in Los Angeles!
Based on the above reviews, it's easy to see why the Honda Accord is such stiff competition for other sedans like the Toyota Camry, Ford Fusion, and Nissan Altima. Ready to review the 2018 Honda Accord for yourself? Schedule a test drive at Airport Marina Honda, located near Torrance and Westchester.
More from Airport Marina Honda